Marketing and Communications
Projektipäällikkö Wolttigroupille
Haluatko maailmaasi lisää tunnetta?

Wolttigroup on Suomen palkituin ja kansainvälisin kokemuksellisen markkinoinnin toimisto. Wolttigroupissa ideoidaan ja tuotetaan kotimaisia ja kansainvälisiä tapahtumia, joilla saadaan aikaan mitattavia tuloksia.

---
Haemme nyt Wolttigroupille
PROJEKTIPÄÄLLIKKÖÄ
Onko sinulla vahva osaaminen markkinoinnin projektinhallinnasta, kyky ottaa hankkeista omistajuus ja viedä niitä eteenpäin aikataulussaan ja budjetin puitteissa? Hankkeet voivat olla kotimaassa ja myös kansainvälisillä areenoilla. Työn iso osa on sisällöntuotantoa. B-toB-kokemuksesta ja -osaamisesta on suuri hyöty.
Toivomme sinun olevan järjestelmällinen, rohkea ja helposti lähestyttävä. Työssä on tärkeää osata itse havainnollistaa ja visualisoida projekteja, sekä priorisoida työtehtäviä. Toisin sanoen, tiedät mitä pitää tehdä ja miksi. Olet näkijä ja tekijä.
Tiimiin ja tehtävään sopii oivaltava ja tarkka projektipäällikkö, jonka tärkein tehtävä on itsenäisesti luoda asiakkaalle toimeksiantoon sopiva projektisuunnitelma ja budjetti sekä huolehtia asiakasyhteistyöstä, projektin seurannasta ja hallinnasta. Keskeistä on luontainen kiinnostus yksityiskohtiin sekä pitkäjänteinen, systemaattinen ja suunnitelmallinen työskentelyote. Aito halu ja kyky kuunnella sekä hyödyntää kuulemaansa on avainasemassa tehtävässä onnistumisen kannalta.
Kyky esittää asiat sujuvasti suomen ja englannin kielellä on tässä tehtävässä välttämätöntä. Tehtävänkuvassa tulee eteen erilaisia tilanteita, joissa pärjää henkilö, joka kommunikoi sujuvasti erilaisten ihmisten kanssa. Kohtaamisia syntyy niin työntekijöiden, esihenkilöiden kuin toimitusjohtajienkin kanssa, Suomessa ja maailmalla.
Wolttigroup työpaikkana
Wolttilaiset ovat huikea työyhteisö. Ympärilläsi ovat ihmiset, joihin voit tukeutua, ja jotka innostavat sinua päivästä toiseen ylittämään itsesi. He murjottavat kovin vähän, monet pitävät heitä jopa hauskoina. He ovat ammattilaisia, lunastavat lupauksensa tinkimättömästi. Asiakkaiksi on valikoitunut eri alojen mielenkiintoisimpia yrityksiä ja loistavia tyyppejä. Yhtiössä pidetään hyvää huolta niin työntekijöistä, asiakkaista kuin muista sidosryhmistä. Wolttilaisten kanssa on kiva tehdä töitä.
Oletko nopea työssäsi?
Ole sitä myös tässä, tarvitsemme projektipäällikön aloittamaan pian. Jätä hakemuksesi alla olevan linkin kautta, LinkedIn-profiili riittää hakemuksen liitteeksi. Tärkeintä on, että kuvaat, mitä tähän tehtävään liittyvää olet saanut urallasi aikaiseksi ja miksi uskot siinä onnistuneesi – ja mitä aiot saada jatkossa aikaan. Lisätietoja tehtävästä antaa:
Lauri Sipilä
Senior Partner
Pro-Source Oy
lauri.sipila@prosource.fi
---
Pro-Source Oy on erikoistunut vaativiin johdon ja asiantuntijatason suorahakuihin. Vuosittain yli 80 johtajaa ja asiantuntijaa löytää uuden uran kauttamme. Olemme Suomessa FEX Suorahakuyritykset ry:n jäsen. Kansainväliset strategiset yhteistyökumppanimme ovat OIGP/Career Network International ja Kelly Services.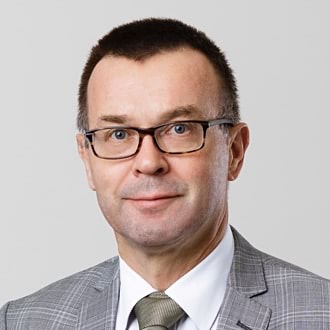 Contact
Lauri Sipilä
Senior Partner – Sales & Business Development
Related jobs
About Pro-Source Oy
Change is unavoidable. But you can decide who leads it.

Be it an update in business strategy or hiring a new director, all organisations wrestle with change.
It's not, however, a coincidence that some perform better in these situations than others.
We build teams that prosper amidst change. Our services cover executive search, specialist recruitment, management- and career coaching and outplacement services.