Digital Risk Manager for If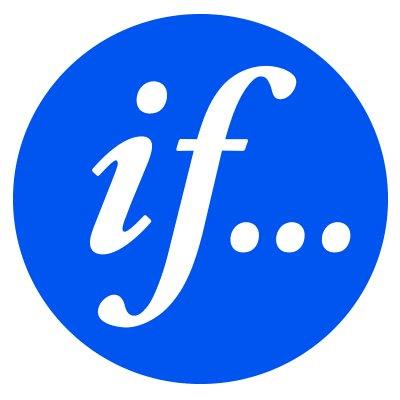 We're If. Our purpose is to give people confidence today to shape their tomorrow.To make this possible, trust is our backbone. We stay ahead and challenge ourselves to grow. And we always put our hearts into it – because it takes more than bright minds to make brilliant things happen.
We're a team of 7,900 dedicated professionals at the leading Nordic-Baltic insurance company. But most importantly, we are protectors of people, enablers of companies and encouragers of dreams. With our joint force of expertise and engagement we always stand by our customers' side. Giving them the security and the confidence to be curious, explore new worlds, start new businesses and live their lives.
Digital Risk Manager for Personal Insurance
The role is located in the Marketing & Business Development of BA Industrial.
(https://www.if-insurance.com/large-enterprises) 
Most important goal in this role is to position If as being in the forefront of risk prevention and risk management knowledge within the employee benefit insurance lines.

Your main responsibilities in brief

Deliver risk management services on personnel related risks (in connection with employee benefit insurances)
Research in order to secure content in the 'Learning Hub' for employees of the largest Nordic companies
Communication tasks (e.g., articles, presentations)
Identify new digital tools for communication and learning

About the team and culture

If is known for being a workplace where you stay for a long time. The culture is what most often is highlighted as the reason for working here. It is an atmosphere of collaboration and helping each other out. You will be surrounded by many highly competent colleagues.
What we hope from you

Since the task is related to the entire company's core business and a lot of
information is discussed here, we hope that you will have a strong research mindset and are willing and capable of communicating with various stakeholders, such as customers, the Underwriting Employee Benefits in the Nordics team, and the Sales and Client Servicing teams.

The role is part of If´s Scandinavian organisation, so you need fluent English and one of the Nordic languages. 
Please note
The position is permanent.
You can choose your working location: Espoo, in an office with a stunning sea view, or the Turku office in the Itäharju district of the city. Of course remote work is also a crucial part of our work.


For more information, please contact:
Markku Kaijala
Senior Partner
Pro-Source Oy
+358 400 507 31
markku.kaijala@prosource.fi
---
Pro-Source Oy on erikoistunut vaativiin johdon ja asiantuntijatason suorahakuihin. Vuosittain yli 80 johtajaa ja asiantuntijaa löytää uuden uran kauttamme. Olemme Suomessa FEX Suorahakuyritykset ry:n jäsen. Kansainväliset strategiset yhteistyökumppanimme ovat OIGP/Career Network International ja Kelly Services.
Department

Remote status

Hybrid Remote
About Pro-Source Oy
Change is unavoidable. But you can decide who leads it.

Be it an update in business strategy or hiring a new director, all organisations wrestle with change.
It's not, however, a coincidence that some perform better in these situations than others.
We build teams that prosper amidst change. Our services cover executive search, specialist recruitment, management- and career coaching and outplacement services.
Digital Risk Manager for If
Loading application form